Anthony Ryan - Fantasy and Science Fiction Author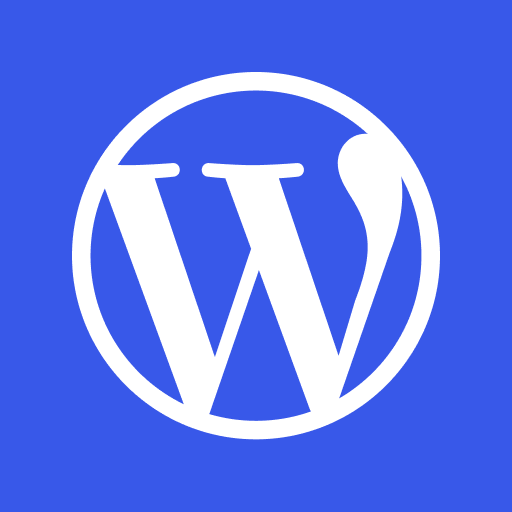 Updated: 22 min 21 sec ago
Thanks to the nice people at Deep Magic Magazine for publishing my new novella Fire Wings in their Winter 2019 issue. This is a never-before-published 35,000-word tale set in the same world as my short story The Hall of the Diamond Queen.
Buy Deep Magic Magazine here: amazon.com – amazon.co.uk – amazon.ca – amazon.aus
You don't have to have The Hall of the Diamond Queen to follow the novella but if you want to check it out for completeness it's available free to subscribers of my mailing list or as part of the Unbound anthology from Grim Oak Press. 
In addition to Fire Wings this issue has two short stories, a novelette and one other novella to enjoy. Here's the full table of contents:
Forged in Iron and Blood by Jeanna Mason Stay
The Job Prospects of History Majors by Alyssa Eckles
Fairy Lights by Laurie Lucking
A Power Arcane Caitlyn McFarland
Fire Wings by Anthony Ryan
The issue also has extended sample chapters for the following novels:
The Killing Fog by Jeff Wheeler
The Will and the Wilds by Charlie N. Holmberg
Raven's Knight by Steve R. Yeager
Find out more about Deep Magic on their website.
The US and UK editions of The Black Song – the second and final book in The Raven's Blade series – are now available for pre-order. No covers yet but watch this space for a reveal soon. As usual, the audiobook pre-order won't appear for a while, I'll post an update when it does. 
The Black Song is currently scheduled for release next year in the UK on July 2nd and in the US on August 4th. These dates may change so be sure to check back for updates closer to publication day.
Here's the description for the US edition:
A matchless warrior is pitted against a near-God in the second epic installment of the Raven's Blade series.
It has long been our lot in life, brother, to do what others can't.
Vaelin Al Sorna was known across the realm as the greatest of warriors, but he thought battles were behind him. He was wrong. Prophecy and rumor led him across the sea to find a woman he once loved, and drew him into a war waged by the Darkblade, a man who believes himself a god—and one who has gathered a fanatical army that threatens all of the known world.
After a costly defeat by the Darkblade, Vaelin's forces are shattered, while the self-proclaimed immortal and his army continue their terrible march. But during the clash, Vaelin regained some of the dark magic that once gave him unrivalled skill in battle. And though the fight he has been drawn into seems near unwinnable, the song that drives him now desires the blood of his enemy above all else…
Pre-order links below:
US ebook:  amazon.com  –  Nook  –  iBooks  –  Kobo  –  Google Play
US hardcover:  amazon.com  – Barnes & Noble  –  Indiebound
UK ebook:  amazon.co.uk  – iBooks –  Kobo  –  Google Play
UK hardcover:  amazon.co.uk  –  Waterstones
The sales are certainly coming thick and fast this month. The UK Kindle edition of The Waking Fire – Book One of the Draconis Memoria – is currently on sale at £0.99 as part of the Cyber Monday promotion. This price will only last until December 2nd so now's the time if you've been thinking about giving this series a try.
Buy here: Amazon.co.uk
Buy links for other editions and territories are on The Waking Fire book page.
The Kindle edition of Blood Song – Book One of the Raven's Shadow trilogy – is now on sale at £0.99. This price will only last until 29th November so be sure to tell your friends (or your enemies if you think they'd hate it).
Buy here: Amazon.co.uk
For other formats check out the Blood Song book page.
The e-book edition of Blood Song – Book One of the Raven's Shadow Trilogy – is now on sale in the US for only $0.99. This price will be in effect until November 24th so be sure to tell your friends. (Sorry, non-Americans, this sale is US only).
Buy here: Amazon.com  –  Nook   –  Apple iBooks   –  Kobo  –  Google Play
For other formats see the book page.
I'm pleased to report that a possible TV adaptation of the Raven's Shadow books has taken a step closer to reality with BCDF Pictures acquiring the option. I should stress that this doesn't mean a series is definitely happening, but a pilot script has been written and development work is in progress. Of course, I'll update you all on news of any progress when I get it. Here's the full text of the press release:
BCDF Pictures has acquired the rights to Anthony Ryan's bestselling RAVEN'S SHADOW book series. Joseph Muszynski (Peace, Love and Misunderstanding) is adapting BLOOD SONG, the first novel in the fantasy epic which has sold over one million copies worldwide. Claude Dal Farra, Brice Dal Farra, Brian Keady, and Ryan are executive producers. 
RAVEN'S SHADOW took the fantasy world by storm when BLOOD SONG landed on many "best of" lists of 2012. The sequels, TOWER LORD and QUEEN OF FIRE, were both New York Times Bestsellers and International Bestsellers.
BLOOD SONG tells the story of Vaelin Al Sorna, who was only a child of ten when his father left him at the iron gate of the Sixth Order to be trained and hardened to the austere, celibate and dangerous life of a warrior of the Faith. Vaelin's father was Battle Lord to King Janus, ruler of the Unified Realm—and Vaelin's rage at being abandoned and deprived of his birthright knows no bounds. Even his cherished memories of his mother are soon challenged by what he learns within the Order. But one truth overpowers all the rest: Vaelin Al Sorna is destined for a future he has yet to comprehend. A future that will alter not only the Realm but the world.
On this agreement, Ryan said "I am very excited at the prospect of my work making it to the screen and delighted that fans of the Raven's Shadow series may finally get the adaptation so many have been asking for. Joseph Muszynski has produced a terrific pilot script that does justice to the story and fully captures the spirit of the books."
BCDF has recently been developing an array of book franchises for film and TV, including New York Times Bestseller THE LANGUAGE OF FLOWERS, which will star Nick Robinson and Kiersey Clemons; runaway New York Times Bestseller THE STORIED LIFE OF A.J. FIKRY; USA Today Bestseller THE HATING GAME, starring Lucy Hale and Robbie Amell; International Bestselling supernatural romance series HUSH, HUSH; and Alexandra Daddario starrer CAN YOU KEEP A SECRET?, which was released last month.
Ryan is repped by Paul Lucas of Janklow & Nesbit. BCDF is repped by Sheri Jeffrey at Hogan Lovells.
Das Imperium aus Asche – Draconis Memoria Buch 3 – published today by Hobbit Presse with this rather spectacular cover.
Many thanks to my translators Sara Riffel and Birgit Maria Pfaffinger and my German editor Stephan Askani for all their hard work in making this happen.
Click here to buy the book in hardcover, ebook or audiobook.
My all-new novella, A Pilgrimage of Swords, is released today by Subterranean Press. Most of the special edition hardcovers have already sold out but I'm told there are a few left if anyone wants to head over to the Subterranean Press site to snag one.
A Pilgrimage of Swords is also available in ebook: Amazon.com – Nook – Kobo – Apple Books
NB: Non-US readers may have noticed that the ebook is not yet available in their country. Subterranean are aware of the problem and tell me it will be resolved soon. I'll post updated links as soon as the ebook becomes available internationally.
Book description:
ENTER THE EXECRATION,
WHERE THE DAMNED AND THE DESPERATE
COME TO PRAY TO THE MAD GOD…
It is two hundred years since the deity known as the Absolved went mad and destroyed the Kingdom of Alnachim, transforming it into the Execration, a blasted wasteland filled with nameless terrors. For decades, desperate souls have made pilgrimage to the centre of this cursed land to seek the Mad God's favour, their fate always unknown.
Now a veteran warrior known only as Pilgrim, armed with a fabled blade inhabited by the soul of a taunting demon, must join with six others to make the last journey to the heart of the Execration. Allied with a youthful priest, a beast-charmer, a duplicitous scholar, an effete actor and two exiled lovers, Pilgrim must survive madness, malevolent spirits, unnatural monsters and the ever-present risk of treachery, all so that the Mad God might hear his prayer and, perhaps, grant redemption. But can sins such as his ever be forgiven?
Set in a world where demons and gods walk the earth, A Pilgrimage of Swords is a dark and exciting fantasy adventure from the New York Times bestselling author of the Raven's Shadow and Draconis Memoria trilogies.
'Fans of quick, descriptive tales built around shadowy figures with murky motives will enjoy this quest-based story and come away craving more.' – Starred review in Publishers Weekly.
'This grim succinct tale should find an eager audience amongst fans of sword-and-sorcery fare.' – Library Journal.
'A Pilgrimage of Swords is an engrossing adventure for anyone who likes a story with a great atmosphere and imagination. It is short, sweet, and will leave you wanting a lot more.' – The Quill to Live.
'A Pilgrimage of Swords may be a short, quick read, but for what it lacks in pages and words, it makes up for in fantastic storytelling.' – FanFiAddict.
Thanks to my editor Yanni Kuznia and everyone at Subterranean for the efforts in bringing this to fruition. Thanks also to the always excellent Didier Graffet for his spectacular cover illustration. You can view more of Didier's work here: https://www.alanlynchartists.com/didier-graffet
The winners of the signed hardcover mailing list giveaway have now been chosen and notified. Check your spam folders to make sure you haven't missed out on a prize. Join the mailing list so you don't miss out on future giveaways.
A Pilgrimage of Swords is the first in a series of novellas The Seven Swords. The second volume, The Kraken's Tooth, will be published by Subterranean Press next year.
My all-new novella, A Pilgrimage of Swords, will be released on September 30th by Subterranean Press. This is the first a series of stories entitled The Seven Swords. The second volume, The Kraken's Tooth, will be published next year. Full details and description are on the book page.
Subterranean tell me they only have 50 copies of the limited edition hardcover left so hurry on over to their website to order to make sure you don't miss out. Anyone who orders direct from Subterranean or one of their approved outlets will also be entered in a draw to win a signed original hand-drawn version of the map from the book.
A Pilgrimage of Swords will also be released in e-book, price $4.99. Pre-order links are here.
I'll also be giving away four signed copies of the limited edition hardcover to existing mailing list subscribers or anyone who joins the list between now and midnight GMT 29th September. Go here to sign up. Winners will be chosen at random and notified on 30th September.